News from President Adam Rosefsky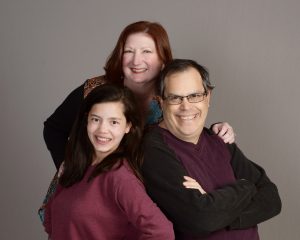 Every year after our annual congregational meeting there is a short Board of Directors meeting where new board members are welcomed, and the Board selects and votes on Officers for the new term.
Ed Gerson and the members of the board asked me to step back into the role of President, and I proudly accepted.  Ed will still be an active member of the board as our Immediate Past President.  The rest of the board includes our First Vice President Jaimie Russell; Second Vice President Robert Klein; Treasurer Linda Herbst; Secretary Laura Cohen and members at large: Alison Bass, Craig Behr, Scott Daffner, Yoav Kaddar, Rusty Mall, Barry Pallay, and Merle Stolzenberg.
Tree of Life is a vibrant and diverse Jewish Community in the heart of North Central West Virginia (I always want to throw and east in that description).  Our membership rolls are up (although we will always welcome more members); We renewed our member directory; Our religious school is doing great; our events are well attended and our Rabbi has been with us for over 5 years.
All of the things I have mentioned are fantastic, and couldn't have been achieved without everyone's support, and especially the support of our volunteer board members, volunteer committee members, and volunteers in general (note the subtle display of volunteer).  We can always use more volunteers, so if you have time, please consider stepping up and helping us to continue to improve our Synagogue and our community!
Shalom,
Adam Rosefsky