Our Rabbi
Rabbi Joe Hample
Rabbi Joseph Hample was born in Buffalo, educated at Harvard, and was long employed at Wells Fargo Bank in California. Ordained in 2009, he worked as a full-time prison chaplain before coming to Tree of Life Congregation in 2012. His roundabout path to our pulpit has given him a special appreciation of life's variety and people's diversity.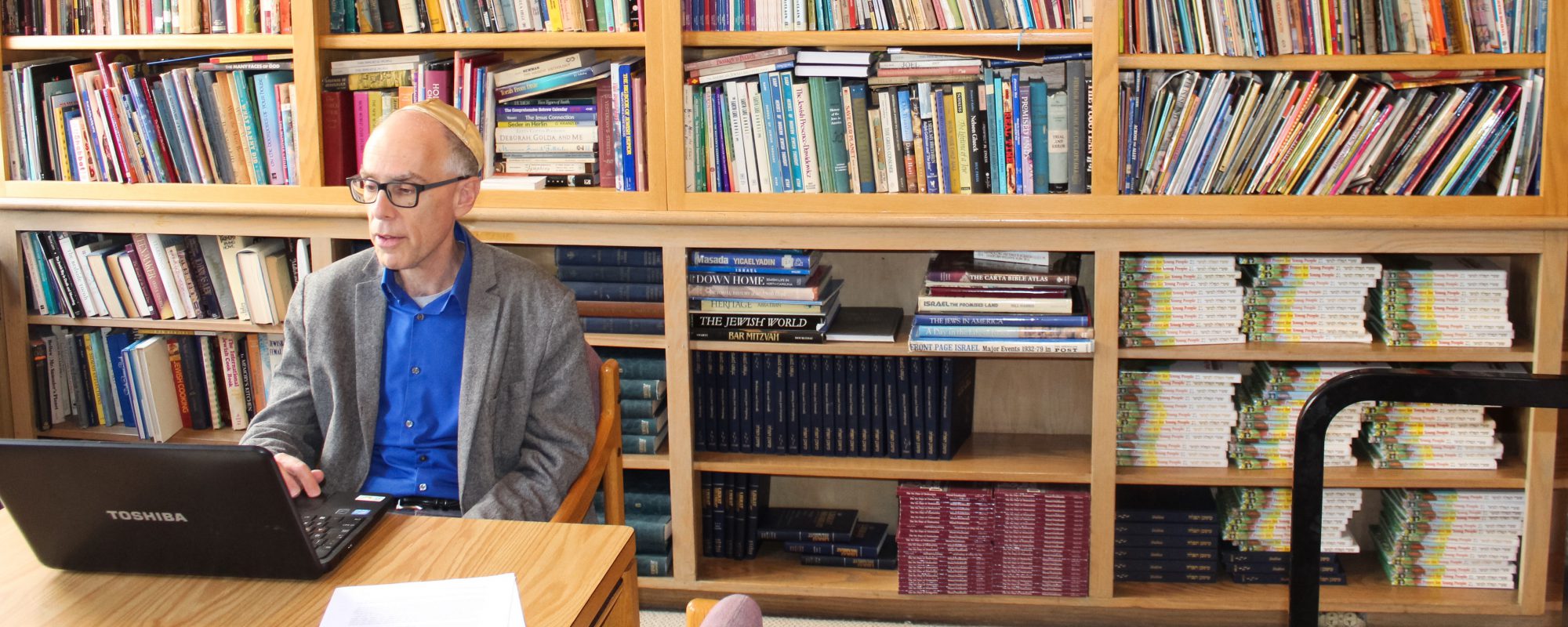 Rabbi Joe writes skits for children, leads teens in social action projects, unpacks ancient texts for adults, and opens doors to God for all ages.  He believes in the spiritual power of transitions: birth and marriage, b'nei mitzvah and conversion, illness, and death.  And he loves questions.  What is Judaism without questions?
Rabbi Joe lives in Morgantown with his partner, Barry Wendell, a retired schoolteacher and cantorial soloist. Between them, Rabbi Joe and Barry have served the Jewish community for more than thirty years.
In March 2017, the Jewish Chronicle of Pittsburgh published an article by Rabbi Hample:  Let Us Strengthen One Another.  It's a delightful overview of Rabbi Joe's life leading a congregation in a college town!
On January 11, 2018, an interview w/ Rabbi Joe was featured in an episode of the Unorthodox Podcast.  The entire podcast can be listened to here:  Unorthodox Podcast Ep. 119.  You can skip to the beginning of his interview by pressing the play button on the audio-player and moving your mouse along the wavy line until you hit 19:20, as shown below: