News from President Ed Gerson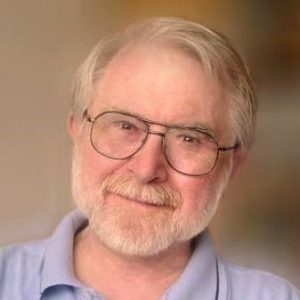 We had a banner year in 2016, with several successful community-wide events and the publication of a book about Morgantown's Jewish Heritage. Rabbi Joseph Hample continued his inspired mission of providing spiritual and intellectual leadership to our congregation and educating our children, and we had great attendance at some Bar and Bat Mitzvah celebrations and several special-themed Shabbat services. We are looking forward to an even better year in 2017, but we need your help.
Rabbi Joe often refers to Aleinu, the "It's up to us," of Judaism. It truly is up to each of us, all of us, to create, sustain, and to quicken our Jewish soul by our thoughts and our actions. In addition to our Board of Trustees, our Sisterhood has for decades implemented change, funded improvements, and been a guiding hand for our Jewish Morgantown.
This year, we are stepping up efforts to expand our membership base, and we require a greater level of participation from members to maintain the vitality of our many programs and services. Please take a look at the Leadership page on our newly redesigned website, and you will see a list of the various committees that you can become involved in. Our Tree of Life is energized for and by its members, and more members are needed to step up and join our standing committees. Care, Education, Membership, Ritual, and House.
CARE COMMITTEE: Kathy Abate (xuaf@aol.com): The Care committee works with individuals who have personal service needs and with congregants facing illness. There are new member recognition services and holiday cards, gift bags, and visits which are a shared effort with the Sunday school.
EDUCATION COMMITTEE – Jaime Russell (jaimierussell@gmail.com): "This year we have 23 students enrolled in Sunday School, and 12 students enrolled in Hebrew School. We have a great group of core teachers and assistants. Rabbi Joe continues to prepare skits, songs, and games, as well as coordinates kids' sermons for Sunday morning family services."
HOUSE – Marty Sippin (sippin226@frontier.com): We are upgrading our lighting to environmentally-friendly LED fixtures. I have rust-proofed six metal doors and refinished our front doors. If you'd like to help us be environmentally-friendly and safer in the dark, please join the House committee at your earliest convenience.
MEMBERSHIP – Alison Bass (alisonbbass@gmail.com): "We organized several successful events last year that involved members as well as unaffiliated families, such as our ice cream social in September and the party to launch the book about Morgantown's Jewish Heritage in October. We are stepping up efforts to expand our membership base and planning more fun outreach events this year."
RITUAL COMMITTEE – Richard Cohen (rp116c@gmail.com): "This past year the Ritual Committee worked with Rabbi Joe to plan alternative themed services designed to appeal to the varied interests and preferences of the membership of TOL. Once again we noticed the largest attendance is for Mazel Tov Shabbat and at services honoring TOL members. Shabbat morning Torah Study also has good attendance. We would like to add some more members to our committee especially some younger members, and we welcome ideas for new programing."
SISTERHOOD – Rosalyn Becker (rebrosalin@gmail.com): "Sisterhood has been busy working on completion of the beautiful Tree of Life mosaic which will grace the back wall of the social hall this spring. We hope to have a special dedication on the weekend of David Gutmann's bar mitzvah. The mosaic was donated by Lois Green in memory of her sister, Sandy Gutmann who was David's beloved grandmother. Another project we are considering is holding a Jewish food festival in the spring. Please let us know if you would like to help with this effort.
SOCIAL JUSTICE: This longstanding ad hoc committee is now being reinvigorated as a way to reaffirm our commitment to diversity, tolerance and free speech. By working with other Reform institutions and partnering with other faiths, we can repair the world by affirming Jewish values.
Board Leadership in 2017-2018:
Alison Bass, Laura Cohen (Secretary), Robert Klein (2d VP), Barry Pallay, Jaimie Russell, and Merle Stolzenberg were re-elected to serve on the Board for 2017-2018. Scott Daffner was elected to serve Michelle Leversee's remaining year, 2017. Linda Herbst (Treasurer), Yoav Kaddar, Rusty Mall, Robyn Temple-Smolkin, and I will serve the second year of our two-year terms. Adam Rosefsky will continue as Immediate Past President.
New ideas for 2017 are always welcome, and I hope to hear from you soon. Just a reminder: we have open board meetings. Members in good standing may attend. Be sure to notify us beforehand and arrive early enough to be placed on the agenda. Stay warm.
Shalom,
Ed Gerson, President
LEADERSHIP
Rabbi
President
Board Officers
Ed Gerson – President
Immediate Past President – Adam Rosefsky
Vice President – Robert Klein
Linda Herbst – Treasurer
Laura Cohen – Secretary
Board Members
Alison Bass
Ed Gerson
Linda Herbst
Yoav Kaddar
Rusty Mall
Barry Pallay
Laura Cohen
Jaimie Russell
Merle Stolzenberg
Robyn Temple-Smolkin
If you want to contact one of the above people, send a request to the Tree of Life link here or at the lower left of every page. TOL members may want to consult the Committees page for specific contacts.