Greetings Project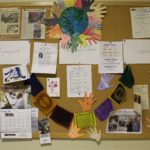 Tree of Life Congregation sends appropriate greeting cards to congregants to note life cycle events, such as:
Birthdays
Bar/Bat Mitzvah
High School Graduation
Special Occasions
Confirmation
Special Anniversaries
Death
Notable Achievement
The list is just a start. In reality, if you ask, we send. However, we cannot send if we do not know. We ask for your assistance in identifying who should be sent a card, and when. Just click Tree of Life Congregation, Morgantown, WV or at the Tree of Life address at the bottom of every page. Please include complete name and address as well as a description of the occasion. We will do the rest.