Teen Program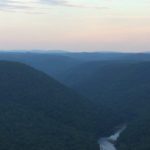 Teen (Pre-and Post Bnai Mitzvah Age) Programming
Social activities
These are monthly group driven and include bowling, game nights, movies, ice-skating and miniature golf, sometimes with guests from the congregation or community, and always with food! The socials  give those who are still getting ready for their Bnai Mitzvot, those who have already passed that milestone, and all in that age group who would like to participate  a chance to be together in an informal setting.   Teens often bring friends and parents and other TOL members are always welcome to participate. These social events typically occur on the third Saturday evening of the month.
Educational activities
These are geared toward those who have completed their Bnai Mitzvah or are post Bnai Mitzvah age, and are typically held from 12:15-1:15 on the 2nd and 4th Sundays  during Hebrew School for the younger groups. Parents and TOL members often participate, and along with invited guests from the community provide a core group of presenters. Topics have included Jewish music, art rescued from the Holocaust, Yiddish, an Orthodox Jewish author's hands on exploration of Christianity, interfaith questions, and Jewish humor in television, among others.
Please check the TOL calendar for more dates and events.