Hadassah
Hadassah Book Brunch June 2017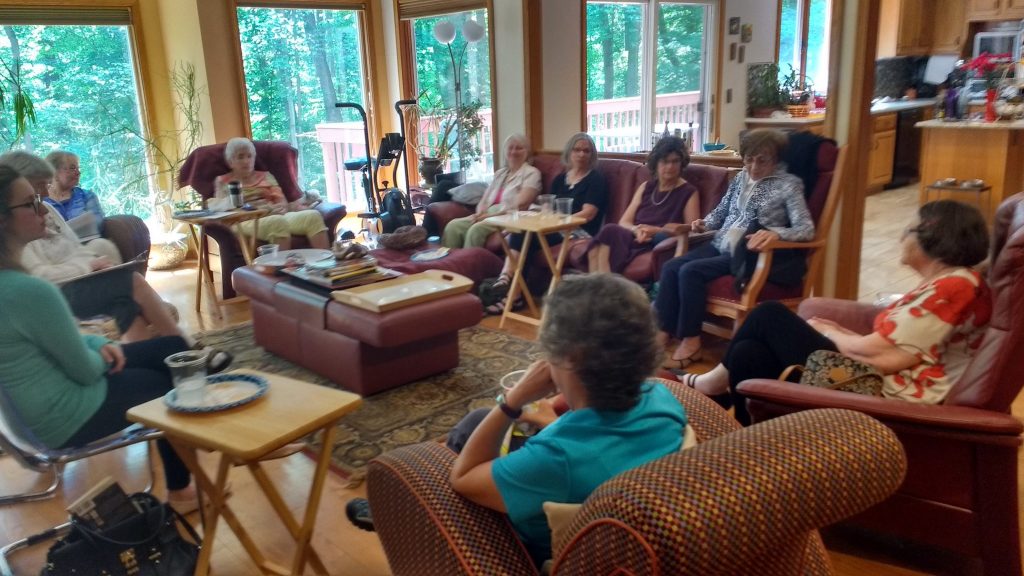 Hadassah members from the Tree of Life shared their summer book reading tips at a tasty brunch June 4 hosted by Monique Gingold. See their reading recommendations below:
2017 Hadassah Book List
Author
Title
Recommended by
Daniel Torday
The Last Flight of Poxl West
Sylvia
J.D. Vance
Hillbilly Elegy
Judy
Stuart Hample
Children's Letters to God
Rosa
Rabbi Rachel Cowan
Wise Aging
Rosa
David Sedaris
Dress Your Family in Corduroy & Denim
Mollie
Amor Towles
A Gentleman in Moscow
Linda J
Ronald H. Bedson
Once we were brothers
Eleanor
Ronald H. Bedson
Saving Soophie
Eleanor
Ronald H. Bedson
Karotina's Twins
Eleanor
Daniel Silva
House of Spies – July 2017 release – can preorder
Eleanor
Michael Kvasny
Let there be Laughter
Eleanor
Pat Conroy
The Water is Wide
Ruth
Nancy Swisher
The life that woke me up was my own
Ruth
Eliz Kolbert
The 6th Extinction
Ruth
Diane Ackerman
The zookeepers wife
Rita
Podcasts
Town (Shittown)
Monique
Daniel Silva
The English Spy
Monique
GeorgeAnne Brennan
Pig in Provence
Monique
Peter Golenbock
Bums – Oral history of Brooklyn Dodgers
Lee
Marcia Reiss
Lost Brooklyn
Lee
Trevor Noah
Born a Crime
Judy
Join Hadassah
If you are interested in joining Hadassah or being added to the email list for announcements of future programs, please contact Sylvia Cooper at sylvialcooper@yahoo.com.