Mitzvah Projects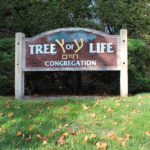 Tree of Life provides many Mitzvah opportunities!
Literacy Volunteers of Monongalia & Preston County (LVMPC): tutor Basic Reading or English as a Second Language.  Contact Amanda Young:  coordinator@lvmpc.org.
Rosenbaum Family House Needs your help:  They are in URGENT need of laundry detergent and dryer sheets!  Any help is appreciated.  All donations can be left at our front desk, 30 Family House Drive, Morgantown, WV 26505.
Rosenbaum Family House Drive: if you or your group would like to coordinate a Wish List Drive for the Family House, contact Jill Zangari, Development Officer, 304-598-6094 Opt. 3, jillian.zangari@wvumedicine.org
Rosenbaum Family House Meal: if you would like to assist in preparing a meal for 50 people or help by giving a donation please contact Donna Bolyard-Gerson, kbolyard117@comcast.net
Prison Visitation and Support (PVS): visit inmates at the U.S. penitentiary in Hazelton.  Many are far from home and never get visitors.  Contact Lois Harder (304-288-8789, lcharder@gmail.com) or see https://www.prisonervisitation.org/
Provide Friday evening oneg: to bring refreshments, contact Laura or Rich Cohen, 304-292-3695, lcohenwv@gmail.com, rpc116c@gmail.com
Kitchen issues: please contact Linda Herbst (leherbst@gmail.com).  Please don't leave dirty dishes in the sink, perishables in the fridge, or recyclables in the wastebasket.  Repair the world one snack at a time.