Hosting or Sponsoring an Oneg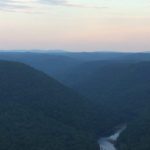 Invitation to a Friday Night Oneg
"Hospitality is one of the mitzvot rewarded both in this life and in the World-to-Come (Talmud Shabbat 127a)."
We all enjoy a tasty oneg (snack) at Friday night services, but it doesn't happen by itself. As agreed at the February 9 congregational meeting, each member family is encouraged to volunteer to provide one Friday night oneg per year: two families a week. Or you can sponsor an oneg, donate the cost, and a coordinator will pick up the food (see the March/April Newsletter for details).
Food should be vegetarian. Certain Friday nights are designated "Wine and Cheese." Sisterhood will provide the wine, but you are invited to bring cheese and crackers. Other Friday nights are designated "Mazzal Tov:" Susan Brown will provide cake, but one family is needed to bring other refreshments. At Passover, please don't bring anything made from grain.
To host (provide refreshments for an oneg) or sponsor an oneg for 2017, please contact Richard Cohen at rpc116c@gmail.com.
Sisterhood provides wine for the wine and cheese Shabbats