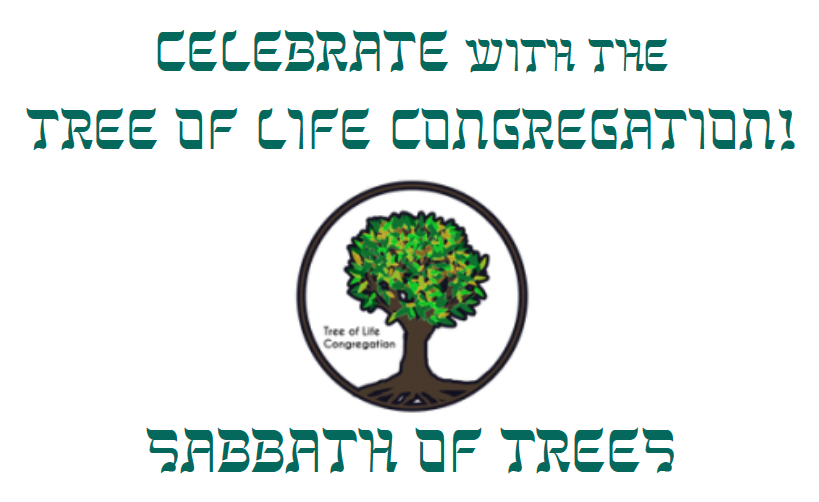 On the Sabbath of Trees, we read the prohibition of cutting down fruit trees in wartime (Deuteronomy 20:19), the foundation of Jewish environmentalism. The fruits-and-nuts seder is borrowed from the midwinter New Year of Trees (Tu Bishvat). We visit different mystical "worlds" with the help of different tree-based foods.
Saturday, September 3, 2022
WVU Core Arboretum*, 10:30 am – 4:00 pm
All Are Welcome – Masking & Social Distancing Recommended.
Come for one activity or stay for all!
Schedule (times approximate):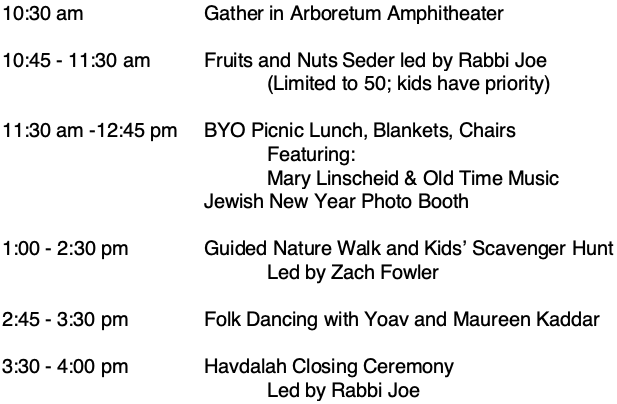 Parking in Coliseum Lot
*Inclement Weather Location:
Tree of Life Congregation
242 South High Street
Morgantown, WV 26501