Sisterhood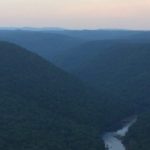 Welcome to Sisterhood
Sisterhood
Martha Lass, Acting Chair
Judy Cohen, Secretary
Eva Segert-Tauger, Treasurer
Membership, Susan Brown
Shalom.
Tree of Life Sisterhood welcomes all women of our community to join us in our endeavors. We support the congregation by:
sponsoring exciting enriching programs for both the religious school and the whole community
offering financial support for special projects of TOL including synagogue beautification and large kitchen appliances
supporting life cycle events of members including gifts to B'nai Mitzvah and meals of consolation for the bereaved
Special Event at Rodef Shalom
There will be a special event for TOL Sisterhood members on Sunday April 12th at the historic temple, Rodef Shalom, in Pittsburgh. Details will be posted.
SISTERHOOD DUES FORM
Please mail this form, with your check for Sisterhood 2015-2016 dues, to the Sisterhood Membership Chairman, Susan Brown, at the address below. If you prefer, you may send a check without the form.
Susan Brown
1272 Buckeye Road
Mt. Morris, PA 15349
Name:________________________________________________________________
Preferred e-mail address:_________________________________________________
Please check the dues amount that you are sending.
| | |
| --- | --- |
| DUES LEVELS: | |
| Sarah membership level | $36.00 _________ |
| Rivka membership level | $72.00 _________ |
| Leah membership level | $90.00 __________ |
| Rachel membership level | $108.00 _________ |
| Miriam membership level | Above $108.00 _________ |
| Life members | $18.00 ________ |
(New life memberships are not available at this time at this level)
TOL Sisterhood is a non-profit organization, and the entire amount of your dues may be tax-deductible, depending on your individual situation. (For more details, please consult your tax advisor.)
The TOL Sisterhood pays $15.00 each year per member to Women of Reform Judaism (WRJ), and $2.00 each year to the WRJ regional organization. The remainder of the dues directly benefits the Tree of Life Congregation
If you have any questions about your dues, please call Susan or send an e-mail to srbwva@gmail.com.
Here is a link to a printable copy of the dues form in PDF.
Here is a link to Women of Reform Judaism, the national Sisterhood organization.